Communication opens so many doors in every area of your life. It can help with your relationships at home, during your social life, and especially at work. The most successful companies know how to communicate with their clients and most importantly, with each other. Integration is the name of the game.
As a business owner, you are responsible for growing your company and keeping everyone connected and on the same page. Effective communication can make or break a young company. So working to create a welcoming, open, honest environment can help set you on the path to success.
There are many nuances when it comes to communication between employees. There are workplace rules and dynamics that must be obeyed, especially coming from you as a superior. Lead by example. Show that you are open to suggestions and willing to put in the work to understand your team and play to their strengths. It also comes down to the tools you're using for your business.
The right software can create an efficient customer experience and allow your team to reach people and communicate within the company with ease. Use digital channels for your benefit as you work to open up communication throughout the whole company.
There are many different techniques and paths that lead to effective communication and a stronger company. Here are just a few options to try to help your teams communicate effectively.
Set specific, measurable goals across departments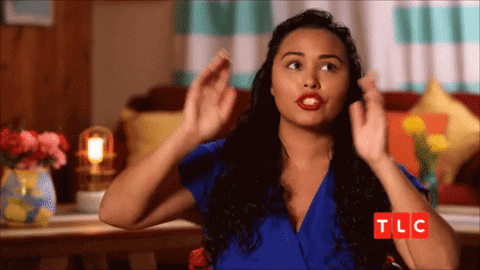 Communication is all about being clear and precise. One way to make sure everyone is on the same page is to lay everything out specifically. By setting Objectives and Key Results (OKRs), you are broadcasting to every department what needs to be done and how you plan to get there. Microsoft Teams okr software keeps the team moving forward and committed to the same goals.
Start by aligning your outcomes and actively pursuing the same results. It's one of the best practices to get your workforce management to achieve great milestones.
Secure your own private server
Sometimes communication can lack because you aren't using the right tools. Relying on spotty internet or subpar software programs can hurt your communication and customer service abilities.
Certain companies sell IP addresses so you can invest in your own seamless experience on an IPv4 that you own and operate for your company. You can also become a seller when your IPv4 space is more than you need. Help streamline your systems and make your analytics simpler by only using the IPv4 addresses you need and making sure everything is in alignment.
Connect all your outbound communications
With so many different avenues to communicate, it can get confusing keeping track of it all. Whether it's a phone call at the call center, a live chat through the mobile app, or a text conversation with a chatbot, communication is happening all around you.
To help manage customer expectations and stay on top of interactions, consider omnichannel contact center solutions that tie all your communications together. This allows team members to see artificial intelligence conversations and all other details from each customer journey in one place.
Utilizing an omnichannel contact center guarantees quality interactions on 100% of communication channels. This will help you excel in your customer interactions and as a team of united employees.
Get to know your team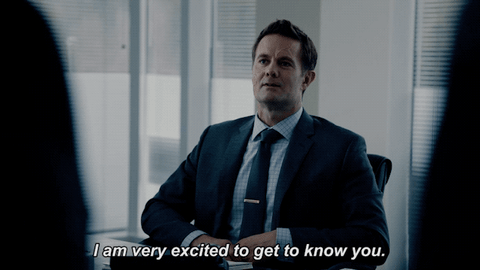 There's an old saying that "no one cares how much you know until they know how much you care." This is absolutely true of your team members.
The best way to increase positive communication is by actually getting to know your team. Encourage socialization and make a point to understand everyone's strengths and weaknesses. People want to work for a boss they respect and with people they can empathize with.
When you put in the extra effort to connect with your team members, they will see and appreciate that. It opens up the workplace, makes it more inclusive, and allows for honest communication between your staff.
Be clear about everyone's roles
Working in an office means everyone has specific roles and responsibilities. Nothing is more frustrating than working on one project only to find out another team has been doing the same work.
Communication starts by being clear about everyone's roles within the company. Clearly set expectations for everyone's metrics on a dashboard or another digital space. Role clarity will help your team succeed and fill in the gaps for work that was getting missed.
Making sure everyone is on the same page with their tasks aids agent productivity and motivates your team members.
Open yourself up for feedback and critical response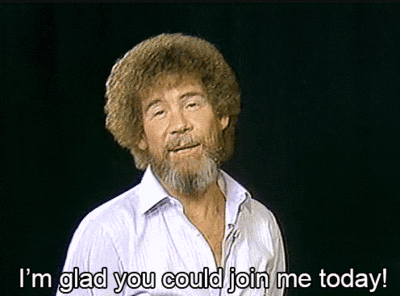 It was mentioned above that one of the best ways to start effective communication within your company is to lead by example. This means you need to be completely open and transparent with your team. But that door opens both ways.
You need to also be available and willing to hear honest feedback and take critical responses into account moving forward. If a member of your staff has a grievance, be empathetic and listen to their qualms.
Work together to find preferred channels of communication and self-service options that will make their job simpler and more efficient. If you shut the door on open communication, you're sending a message that your employees don't deserve to be heard.
So start with your own attitude and prove to your team that they are important and their input is valuable.
Honor everyone's strengths and needs
At the end of the day, everyone really just wants to be seen and understood. If you're at a job you enjoy and are passionate about, you take pride in the work you do. You feel confident that your strengths fit the job at hand and you do a good job meeting your goals.
As a manager, it can be extremely beneficial to get to know your employees and play to their strengths. Learn how everyone best communicates and is motivated to get work done. Sit down for team building exercises so you can figure out and honor how everyone best works together. If you can make every interaction more positive and personalized for your team, their strengths will shine and your company will soar.
Understanding your whole team can be incredibly important when you're dealing with staff from diverse backgrounds. Different cultural and communication styles can sometimes cause confusion within your team. Don't ignore these nuances, but embrace them and consider ways you can communicate more effectively across these lines.
Whether it's language or colloquialisms, there is beauty in diversity. How can you embrace that and use it to your advantage as you work to strengthen team communication and collaboration?
Streamline your communication channels
While omnichannel technology can take your business to the next level with customer engagement, too many connections can actually get confusion between team members and a project manager.
As you're working on a specific project, try and streamline your communication with your employees. Keep your conversation on one email thread that you can go back and consult if you have questions about what was agreed upon.
Set up a dashboard where all HR paperwork is completed. And have a set way to record your hours and other business operations. Having the entire process in one place helps you avoid confusion and complications.