Many businesses have successful launches, while some burn up in the economic atmosphere shortly after take-off. It's unfortunate that this is the case, but sometimes, that's just how the chips fall, when it comes to running a company. According to the Bureau of Labor Statistics, approximately 20% of new businesses fail during the first two years of being open, 45% during the first five years, and 65% during the first 10 years.
Statistics further show that only 25% of new businesses make it to 15 years or more. However, with that said, there are successful companies that every business can learn from. These are examples of businesses that have garnered some form of success over the years, through consistently providing extraordinary quality services to their clients and customers, amongst other things.
Let's run through three of these companies below.
AVC Technologies
AVC (American Virtual Cloud) Technologies is a United States based company that offers an all-in-one business solution to improve workplace communication, efficiency, and productivity. This is all done with the sole intention of ensuring greater outcomes within customer organizations through team collaboration, as provided by AVC Technology.
This is a company from which any business can learn from. To begin with, AVC Technologies is trusted by such leading and varied businesses as Wholesome, Daisy Brand, Highlands Residential Mortgage, R.G. Miller Engineers, Pecos County Memorial Hospital, and Cabot Oil & Gas Companies. The company maintains a customer satisfaction rating of 98%, while still servicing such an impressively large number of companies (1,500+), and 65,0000 individual users. AVC Technologies, for these reasons, stands out as one of the nation's premier turnkey electronic systems integration firms.
Their great work of American Virtual Cloud Technologies speaks for itself. Companies who have benefited from AVC's quality service have gone on to praise the expertise and solid customer service of the company. As explained by Joshua Hebert, EVP & CIO of Highlands Residential Mortgage, "AVC Technologies bundles all the technology we need, drop ships it to any location, and has us up and running in a couple of days."
Venterra Realty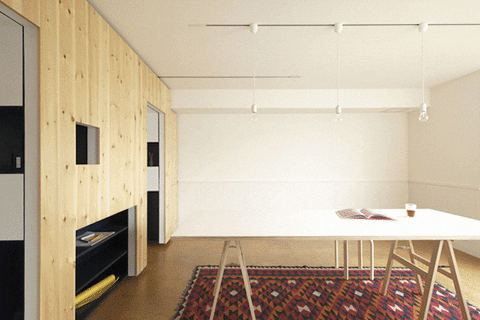 Real Estate company Venterra Realty is a North America-based business, which was founded in 2001. The corporation started out by managing four communities (about 800 apartment homes) in Austin, and Houston, Texas. At the time, Venterra only had 35 corporate and on-site employees. Upon garnering success as a business, year after year, and sticking to a core vision, Venterra now manages apartment communities in 16 U.S. cities. These housing locations provide apartment homes to over 33,000 people and 6,000 pets.
In addition to this continued successful growth, Venterra has received several awards from outside organizations. These include receiving Glassdoor's Top CEO's of 2018 (for CEO, Co-founder, and Director John Foresi), Glassdoor's 2016 & 2017 awards for Best Places to Work/ Employee's Choice, and Fortune's Best Small & Medium Workplaces award in 2020 for the fifth consecutive year, reflecting the positive employee experience of the companies' workers.
WatchBox
WatchBox is one of the premier sources for buying, selling, and trading pre-owned luxury watches (including Cartier, Rolex, and Govberg brands) in the high-end watch market. In a business where trust is key when purchasing or dealing with luxury watches, Watchbox has tried to ensure that watch enthusiasts can rest assured, knowing that their interests are being well taken care of. With businesses spread across the global market (including places like Hong Kong, the United States, and Switzerland), WatchBox's continued success in the pre-owned luxury watch industry is driven by technology, innovation, and unmatched global experience.
WatchBox offers an unrivaled selection of timepieces, guaranteed authenticity for products, and superior watchmaking services. Such a model can be applied to any business, in the hopes of providing the best customer service, customer experience, and quality product to customers.
For example, glowing testimonials from many Govberg watch collectors can be found on the Watchbox website. The feedback of such buyers of Watchbox's timepieces speaks to the fact that WatchBox has found success by following such a client services-based mantra in the marketplace for luxury timepieces.