In recent years, the number of new SEO companies has greatly increased. One of them is called FatJoe. FatJoe (sometimes spelled "Fat Joe") is an SEO service that's looking to up its market share. However, across the technology landscape, it doesn't stand up as one of the premier picks.
If you're looking for top alternatives to the Fat Joe platform for stronger SEO performance and business insights, here are four to consider.
Overall Favorite: LinkGraph
LinkGraph is one of the best alternatives to FatJoe. From lead generation and customer acquisitions to strong link building and onsite content creation, LinkGraph does everything FatJoe does but better. LinkGraph has been steadily increasing its content writing services market share.
The site also offers a suite of free SEO tools on top of its outreach to bloggers. The tools make it easier to spot customer movements, review technographic data, and help your site's on-page experience live up to Google's new ranking factor. If you want a service that does content incredibly well and still offers additional tools, LinkGraph is your overall best option.
Ease of Use: Moz
Moz is another popular option because of its added tool, the MozBar. It's easy to use and understand while giving you a quick snapshot of your site's on-page experience. While it can't tell you much about your customer list, sales discovery, or how blog posts are performing, it's a great option for onsite optimization. The bar provides simple, streamlined information that tells you what's generally working and what needs improvement.
Another plus is that the MozBar is a free tool. If you have Chrome, simply add the extension and start using it. However, if you're looking for in-depth reporting and analytics, you're going to want to look elsewhere.
Granular Reporting: Google Analytics
Another free tool, Google Analytics can be as simple or as complicated as you want it to be. You can set weekly alerts for overall performance and all you need to sign up is a work email ID. Analytics has one major downfall, though: It has an incredibly steep learning curve. If you want advanced reporting, granular analytics, and minute traffic details, you're going to be doing a lot of studying, practicing, and testing before you're going to see the results you want.
The truth is, however, that you need some basic knowledge of Analytics no matter what. Especially if you're paying for other SEO services, it's important to be able to understand and interpret reports. It's a great add-on tool but probably shouldn't be the basis of your entire online strategy.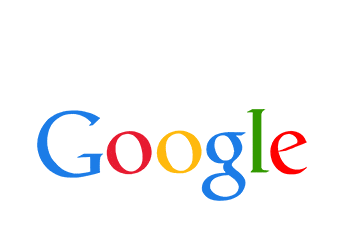 Site Audits: Ahrefs
Ahrefs has been around for years and is a great way to check your site performance, review it against competitors, and make changes accordingly. Ahrefs can spot the "hows" and "whys" of site performance fairly quickly. It's a great tool to get actionable insights on effective webpage changes. It's remained an incredibly popular tool for the past few years but it's important to know that it does have some pretty notable drawbacks.
While some services are cheaper than others, if you're working at the enterprise level, you're going to be paying a premium for continued searches and audits. On top of that, the Ahrefs keyword discovery tool is a welcome feature but it frequently underperforms.
The Verdict
While every business has their reasoning for choosing one service or another, there's a clear winner amongst today's alternatives to FatJoe: LinkGraph. It's a similar service but it provides so much more quality. Plus, its intuitive dashboard, smart pricing, and free toolkit help it truly stand out amongst the competition. If you're ready to prioritize quality and relevance, LinkGraph is the way to go.